Ohayo! Good morning runner friends!
Instead of What do you think Wednesdays today, I wanted to change it up because today is a special day in Japan.
March third is
Girl's Day
, or
Hina Matsuri
.
Girl's Day is a day is a super old tradition in Japan; it's a day for families to pray for the happiness, health, and prosperity of daughters :)
What makes Girls Day special to so many young girls, (and not so young girls like me, haha) are the dolls. Like this: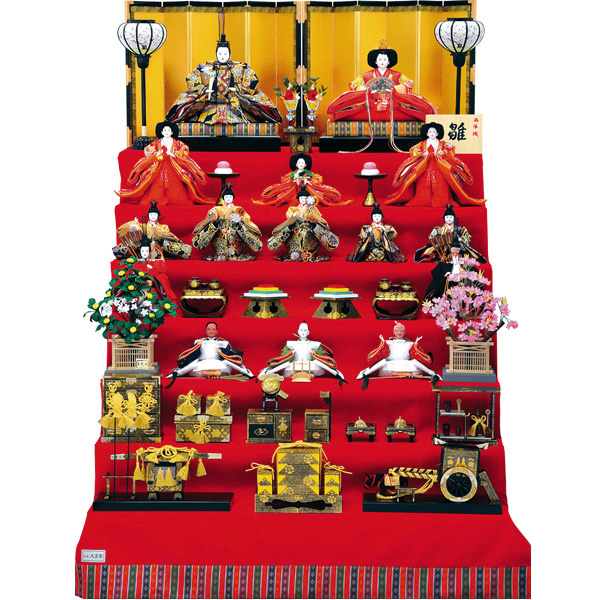 Every year, families will set up a similar display. Most people only display the main couple, which is the emperor and empress on the top shelf. They are dressed in the kimono style of the Imperial Court of the Heian Period. It's so intricate, detailed, gorgeous, and soooo beautiful!
I remember my elementary school had an impressive display of Girls Day dolls, and every year, they invited us to come see it. I remember the excitement and the admiration I felt every time I saw it. It really holds a special place in girls' hearts. My mom would also set up a display at home. We only had the main couple, but I remember them being so beautiful and delicate. And knowing I only saw them once, and knowing they were handed down from my grandma made it even more special.
The display is usually accompanied by blossoms and hina-arare, or pink colored rice crackers. It can also be accompanied by sweet rice sake. :)
To celebrate, my dad sent me a more modern, chic version of the Hina Ningyo (Girls Day Dolls):
Cute, huh?
The only thing is, as soon as March third ends, you have to put away the dolls.
Otherwise, as superstitions/traditions says; your daughter will have troubles getting married :)
True story.
So here's to all the girls and daughters out there!
Happy Girls Day!
So I tried to come up with a clever way to relate this story to running. Hmm... the emperor goes on a jog. How to run in a kimono. None of them were that clever. So I gave up. :)
But on the training front, I guess things are going well. ITB pain is lessening, I'm taking it easier on the working out, and just generally hanging out. Feeling pumped for LA Marathon!
Peace!